These eco-friendly repurposed yoga bags are so unique and super roomy! It will fit the largest rubber yoga mat including a towel, water bottle and your personal belonging in the exterior cargo pocket. No stink factor from those classes that make you sweat because it has large ventilation eyelets on either end.
Adjustable nylon strap with a padded shoulder piece.
Size: 28" Long x 7" Wide in diameter
Design: Tiger, Elephant, Cobra, Fish
_
The story of these bags began in the rural farmlands of Cambodia where a local woman decided to take action in her community. Farmers were not only living in poverty but also in a toxic environment. This woman noticed that the bags used for processing and shipping of fish and animal feed, cement, and other products were piling up and not being disposed of properly. She began purchasing the discarded materials from the communities and recycling it. She then employed local families to wash, dry and sew the materials into durable, water resistant and colorful tote bags.
While visiting a night market in Cambodia, Nyla, an American woman, noticed the recycled materials and met the wonderful Cambodian woman. They discussed the opportunity for Nyla to design her own products which, the artisans would then produce in the comfort of their communities. Upon learning the backstory of the artisans and the recycled materials, Nyla became inspired to create a company that contributes to Cambodian artisans' well being while encouraging style with a global conscience.
Since the onset,  Nyla has developed relationships with more artisans in Cambodia and is now employing communities who have been displaced from their farmlands or affected by landmines or polio. 
Dedicated to sustainable products and fostering local and global communities
 By using natural and recycled fabrics, they save energy and reduce the number of pollutants in the environment. Packaging materials, stationery, and hangtags are also 100% recycled and printed with natural dyes.
_
IMPACT:

Re-Claimed / Re-Purposed
Sustainable
Creates Jobs
Socio-Economic
Employment
Eco-Friendly
Saves Landfill Spaces
Vegan
Fostering Local and Global Communities
Customer Reviews
01/19/2020
Alison H.

United States
I recommend this product
Excellent yoga bag!
I bought this yoga bag in blue with the fish and it's really nice and very durable/well made. It even has a pretty roomy pocket on the side for keys etc and the strap is adjustable.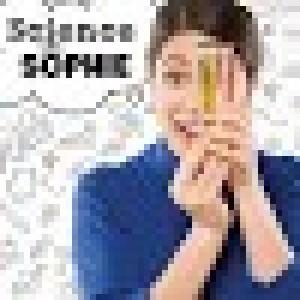 SS
05/21/2019
Sophie S.
I recommend this product
Lovely bag!
This bag arrived just as expected - cute print, sturdy build, and lightweight. I got the fish print and the blue is lovely. A super cute and functional way to support sustainable products!